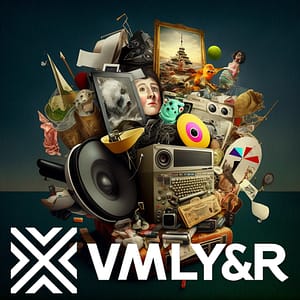 Y&R, a creative agency with a history trust in Oxobox Library Services to preserve all its heritage
Young & Rubicam (VMLY&R) is a renowned creative agency known for its outstanding advertising campaigns. The agency has a strong commitment to preserving its heritage, which is why it has chosen Oxobox Library Service to safeguard all of its historical materials. Oxobox is a reputable archival company that specializes in preserving the records and artifacts of various entities. Through its partnership with Oxobox, Y&R can ensure that its historical materials will be properly stored and maintained for future reference and study.
A creative agency, such as Young &Rubicam , relies on a wide range of digital assets to produce its advertising campaigns. These assets can include images, videos, audio files, and other types of digital media. A digital asset management (DAM) system is a software tool that can be used to organize, store, and retrieve these assets. A DAM system can help a creative agency to:
Centralize all of its digital assets in one place, making it easy for employees to access the files they need.
Automate the process of organizing and tagging assets, so they can be easily found using keywords or other metadata.
Provide access control, so that only authorized employees can access sensitive or confidential files.
Facilitate collaboration and communication among team members, by providing a centralized location for sharing files and commenting on them.
Streamline the approval process, by allowing team members to review and approve files from a central location.
Preserve the integrity of the original files, by keeping track of changes and version history.
Facilitate distribution of files to external parties, such as clients, media outlets, and other stakeholders.
Overall, a DAM system can help a creative agency to improve its workflow, increase productivity and help to maintain the brand's reputation.