WHAT YOUR CREATIVE LOGISTIC NEEDS
is not digital asset management!
But a digital Swiss Army knife for all your Supply Chain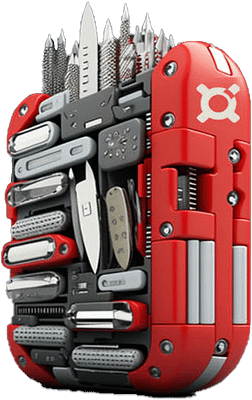 About Us
Our company, Oxobox, specializes in providing top-notch quality control and supply chain services to leading VOD platforms and their content partners. By working with us, media and entertainment companies can improve their supply chain efficiency and reach a larger audience with high-quality content.
In addition to our expertise in quality control and supply chain management, Oxobox also excels in the convergence of video and coding worlds. Our team of experts has extensive knowledge and experience in both fields, allowing us to seamlessly integrate the latest technologies and coding practices into our clients' video content. This ensures that our client's content is of the highest quality and optimized for the latest platforms and devices. With our unique combination of video and coding expertise, media and entertainment companies can trust Oxobox to deliver their content to the right audience at the right time and in the right format.
SECURE ALL YOUR CONTENTS WITH our VIRTUAL LIBRARY
Our digital asset manager is a powerful tool that helps our clients manage and organize their digital assets. The software provides a centralized location to store, track and manage your digital assets, including images, videos, audio files, and documents.
Our digital asset manager also includes a built-in approval workflow, which allows you to easily share assets with team members and stakeholders and obtain approvals and feedback. This ensures that all assets are accurate, on-brand, and approved by the appropriate parties before use.
In addition, the software also includes advanced analytics and reporting features and a robust tagging and metadata system, which allows you to organize your assets by keywords, categories, and other data points.
QUALITY CONTROL & high volume
Ensuring quality control on large scales paves the way for substantial business agreements.
In today's rapidly evolving digital landscape, high-volume quality control is not just a benefit; it's a necessity. Oxobox understands this truth and implements it relentlessly. We are the guardians of your content integrity, ensuring every pixel, every byte, every line, and every element is checked, cross-checked, and optimized. This isn't just about maintaining high standards—it's about creating trust. Trust between you and your clients, trust in the flawless execution of your business deals. With Oxobox, you're not just investing in quality control. Instead, you're investing in the success of every deal, every transaction, and, ultimately, in the growth of your business.
Our highly technical quality control team is driven by a Key Performance Indicator to ensure top-notch results, even at high volumes. In fact, we are proud to have earned the "Netflix Preferred Fulfillment Partner of the Year – Americas (standard volume)" badge twice in the past five years. Our Oxo quality control experts meticulously examine AV, M&E, audio stems, captions, subtitles, dubs, DCPs, Blu-rays, and other assets to guarantee flawless deliverables. Our priority is to provide your consumers with the best audience experience possible. We offer a range of quality control options, from full QC to spot-check QC with 5-point inspection, to accommodate any resolution.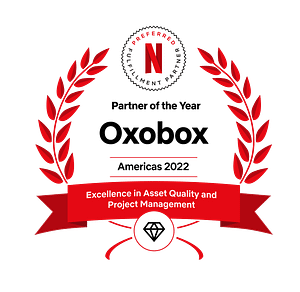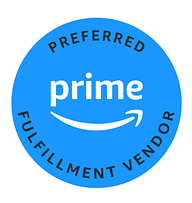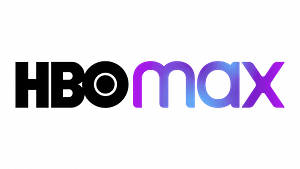 We are a trusted and preferred fulfillment vendor for major companies.
our SUPPLY CHAIN as a Service in your legacy system? Yes!
hh
It's never too late to improve your facility's supply chain or digital asset management. Consider adding some killer functionalities from Oxobox to enhance them.
modular solutionsfor Labs
Integrate our modular "Products for Labs" into your facility's internal workflow to enhance your service infrastructure with our Automatic QC apps:
OxoQC is our Automatic QC application, Multi Thread, Linux and Cloud-based, which eliminates the bottlenecks caused by other expensive Windows workstation software limited to one or four threads.
OxoADbreak, insert ad breaks with precision, and high volumes, in a short time, without downloading or uploading master files. It is time to release the expensive workstations associated with this task. Human resources can be utilized more efficiently and at lower costs to resolve this step in your flow.
OxoMData , with this you can produce your manifests in a minute, completely validated in any format, XML, JSON, etc. A broad range of protocols can be used to produce clean files that can be downloaded or delivered.
OxoEncoder is a robust GPU engine that can be dockerized to set up big encoder farms. Over time, we have tested our encoding setup on all major VOD platforms on a daily basis.
OxoDCard, intelligenttly and can quickly resolve dubbing's credits errors with ease. It handles everything from metadata to graphic generation to video insertion to re-encoding in one simple step.
Our IA modules
iOxoArtworks, an IA analyzes and extracts the best frames of the content to prepare stunning artwork.
iOxoLyra, an AI tool that can analyze a film feature in just five minutes and produce a subtitle file (str format) without any text, with precise time management. This file is ideal for allowing the translator to focus solely on linguistic aspects and forget about any technical or specification-related constraints.
iOxoGPT, when the AI revolution goes inside, this is our link to use OpenAI 's API tools in any of our process. One way in which these tools can be utilized is to identify the original language of a content, verify and rearrange its metadata, provide a summary of contracts and metadata, and even translate lengthy pieces of content or legal contracts.
iOxoTranscript an IA tool to prepare for the start of any transcription job.
SUBTITLES
Audiences who speak other languages or are hard of hearing can access your content through Timed Text. Our team ensures your project's needs are met, whether it is subtitles, SDH/closed captioning, or forced narrative.
Each deliverable is customized to support your project uniquely by our linguistic experts. One of our top-notch project managers will guide you through the process.​With over 700 linguists in over 25 countries, we deliver your message seamlessly to local audiences.
The art of translation presents several intercultural challenges that require creative solutions. To provide our clients and audiences with the best possible experience, our in-house and local experts work tirelessly. Creating timed text with the care and nuance you deserve goes beyond maintaining impeccable spelling, grammar, and pronunciation standards. ​
The content we produce does not feel "translated" and is accessible to all audiences, so we take pride in building bridges and connecting people globally.
METADATA & MEDIA
For the world's best content creators, we make globalization easier. We take complex metadata challenges and make them simpler by finding smarter and better ways of doing things, meeting the correct technical requirements of each end-point platform. With our Cloud Supply Chain, you can translate technical metadata from Netflix to Amazon Prime Video, HBO, or any other format within minutes, reducing operational expenses, limiting rework across divisions, and improving business intelligence are all advantages of our exclusive cloud platform for adapting, creating, and aggregating their metadata, providing a single point of integration, and allowing them to get to market faster and change schedules more quickly.
​You can count on us to deliver outstanding videos on time and with our cutting-edge technology and workflows. Our top talent oversees each project, including editing, color correction, VFX, and audio. This ensures a high-quality viewing experience, regardless of the platform. Our clients can quickly adapt to market demands as we stay ahead of format and delivery requirements.It doesn't matter if it's 4K, UHD, HDR, DCP, or Interoperable Master Format (IMF) for film and video.
We are a Supply Chain for VOD global platforms providing aggregation services to our partners.
In 2020 and 2022, we were twice as evaluated for our quality control excellence, receiving the badge Netflix Preferred Fulfillment Partner of the Year – Americas (standard volume) 2020 and 2022.
Our services are cost-effective, delivered on-time, and designed to improve the value of your home. Simply give us a call to speak with a member of our knowledgeable team today!
Stop in today for a free consultation! Let us show you how we can do more for you than anyone else.
Netflix Preferred Fulfillment Partner
Netflix Preferred Fulfillment Partners (NPFPs) provide exceptional service to our licensed content providers. They are impassioned project management extraordinaire, media virtuosos, and general experts in their craft. Netflix Preferred Fulfillment Partners know our delivery specifications inside & out and are excellently equipped to meet the challenges and demands of providing licensed content to Netflix. With Oxobox You are in great hands!
Review Us
Want to share your experience, good or bad? We are welcome all feedback. Please contact us today.
Talk to Us
Please call +54 911 3087 2090. We are here Monday thru Friday from 11 am to 8 pm (-3 UTC, ARGENTINA).