OXO-TRANSFER: GET YOUR ADS CAMPAIGNS BROADCAST IN MINUTES & KEEP YOUR MEDIA IN YOUR DIGITAL LIBRARY.
Our platform offers a comprehensive solution for ad distribution.
Featuring automatic transcoding of all uploaded material, and thorough quality control.
Allowing the distribution to both TV and digital broadcasters.
Additionally, we keep all ads in a library for easy archiving and consultation.
upload & QC
Oxotransfer streamlines the ad distribution by conducting a thorough quality control check on all uploaded material.
This includes checking for technical and creative compliance with industry standards such as resolution, aspect ratio, audio levels, broadcast regulations, etc.
Our advanced quality control system also checks the ad's visual and audio quality, ensuring that it is free of any technical defects and conveys the ad's message effectively. This step guarantees that all ads distributed through our platform meet the highest industry standards and will be accepted by the broadcasters.
transcode
Our encoding farm employs state-of-the-art transcoding technology to seamlessly convert ads to the appropriate formats and specifications for TV and digital broadcasting.
This includes adapting the ads to each channel's unique resolution, frame rate, and bitrate requirements and ensuring compliance with the most current codecs and standards.
Additionally, all stakeholders, including event planners, audiovisual production teams, and operations managers, are kept informed and up-to-date throughout the process.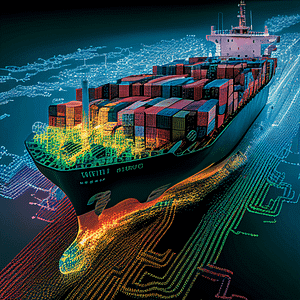 distribute
Our high-speed distribution capabilities allow us to quickly and efficiently distribute the ads to the appropriate channels.
Our platform uses advanced algorithms to interpret specs and set the encode farm properly, and our real-time distribution system ensures that the ad reaches the right channels at the right time. We have direct integrations with multiple TV and digital broadcasters, enabling us to quickly distribute the ads to various networks, platforms, and devices.
Additionally, our tracking and reporting system allows you to monitor the distribution of your ads across different channels in real-time and make adjustments as needed.
library
Finally, Oxotransfer stores all main assets, including the ad's video and audio files, related contracts, and versions, in a centralized library for easy archiving and consultation.
Our library is securely backed up and uses state-of-the-art technology to ensure the safekeeping of your assets.
The library is fully searchable and easy to navigate, so you can easily find and retrieve any ad or related document. You can also access previous ad versions and download or share them with authorized stakeholders, making our platform a one-stop-shop for all your ad distribution needs.

Our Clients
In the dynamic world of television advertising, our clients set the bar. They aren't simply participating in the industry; they are leading it. Owning 40% of all advertising slots across TV channels in Argentina, their reach is extensive and impactful. This dominant presence allows them to engage with millions of viewers daily, shaping narratives and driving purchasing decisions on an unprecedented scale. Their confidence in Oxoboxfor distributing their campaigns underscores our proven reliability and quality track record. We don't just deliver—we amplify their reach, enhancing their dominance and influence in the television advertising landscape.
Review Us
Want to share your experience, good or bad? We are welcome all feedback. Please contact us today.
Talk to Us
Please call +54 911 3087 2090. We are here Monday thru Friday from 11 am to 8 pm (-3 UTC, ARGENTINA).